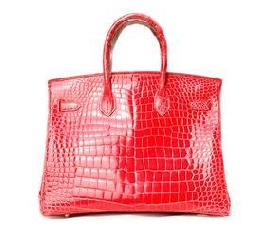 In the Vientiane City Mall on Shenyang Youth Avenue, there is a special counter for the exclusive luxury brand Hermès, which is also said to be the only Hermès store in Shenyang. When a reporter consults with an ordinary customer to purchase a women's "Platinum bag", the sales buyers said: "The prices of different styles of bags range from a few tens of thousands to more than ten million and even more, but they are not in stock. After the general wait for more than 3 years to get the goods."
According to the sales ** introduction, a "Platinum package" must be hand-crafted by craftsmen, a long production cycle, in order to ensure quality, coupled with high prices, so take the order of production methods, customers must first register in the store, store again The registration information is sent back to the company's headquarters for queuing; in recent years, the "Platinum Package" has become very popular. If VIP customers request orders during the waiting period, the ordinary customers will also need to postpone the backorder, which is very likely. More than 3 years.
However, during a few hours of observation on the spot, the reporter did not find a business transaction, but the salesperson said that the buyers of luxury goods are by no means as much as ordinary goods. The sales performance of the store is very good.
According to some industry insiders who have long paid attention to the consumption of luxury goods, buying a Hermès "Platinum bag" and waiting in line for three to five years is indeed very common. Ms. Zhao, who has experience in luxury goods consumption, told reporters: "Not only Hermès, such as Chanel, Prada and other brands of hand-made bags and clothing, but also sometimes need to line up for booking." She said that some customers can not wait, they may spend high prices from others Buying in the hands or other channels has virtually boosted the market and artificially created a hot market.
The reporter learned that in recent years, Shenyang City has been concentrating its financial and policy advantages to create the "Golden Galleria Commercial Street" on the main street between North and South, attracting a group of the world's top luxury goods stores, Bentley, LV, Hermes and others Opening and welcoming, but some high-end products not only surpass the affordability of many ordinary consumers because of high prices, but also often appear "special phenomena that can't be afforded."
Professor Xiao Sheng, an expert in marketing at Liaoning University, believes that the phenomenon of "three years waiting for a pack" is actually the "hunger marketing method". This is a more common marketing model for the luxury goods industry, except that some products do have small sales and long production cycles. In addition, the main purpose of the use of such marketing methods by manufacturers is to highlight the scarcity of resources and lift consumers' appetites in order to raise their prices. However, if the business is abused, once the tactics are seen through, or lack of sufficient brand loyalty support, consumers may give up buying and turn to other similar products.
Lu Hao, a researcher at the Liaoning Provincial Academy of Social Sciences, believes that some consumers are pursuing luxury goods but have not conducted in-depth research on the intrinsic quality of luxury goods. They only have high prices and are scarce, which indicates that the increase in spending power has not led to an increase in consumer culture. From a certain point of view, over-pursuing the psychological deficiency of a particular luxury brand takes special precautions to prevent the consumption psychology of showing off the abnormality.
Java Batik Fabric is perfect for dress, clothing, party & wedding dress, upholstery, curtains, roman blinds, cushions, pillows and other home decor accessories.
We have about 30 years experience in wax print fabric industry, our factory is located in Linqing, where is the largest and has the longest history batik fabric productions base in the world. Quality is guaranteed, the products have a wide range of goods, various styles, attractive designs.
Java Batik Fabric,Wax Block Print Fabric,African Batik Fabric,100% Cotton Fabric
SHANDONG XINGTENG INTERNATIONAL TRADE CO., LTD. , https://www.woolfabric.be