Miaobo Clothing Co., Ltd. of Dongguan City, founded in 2007, is a research and development to design, production and retail as one of the apparel business.
Its brand " Blue and White " design details simple and elegant, vision gives a strong desire to enter the language. Blue Flower is dedicated to all kinds of intellectual ladies to create a "fashion. Pure. Intellectual" clothing needs, is committed to creating a romantic and warm and yet rational lady world. Blue and white language advocate a unique lady culture, creating "never fade in the language era."
Adapted to all ages of 18-30 intellectual lady, with pure romantic and elegant fashion for the two major design theme for the city of intellectuals to create a can not only feel like a moment of love slightly sweet charm, but also Demonstrate the elegant and competent style of the workplace, life is a scene for its colorful, colorful, never faded beautiful scene.
Blue and white language in Guangzhou, Hong Kong, Humen set up a research and development base and in all major cities in the country set up an information collection center to ensure that fashion counterparts. Since the establishment of the company, Blue and White Language with accurate market positioning, adhere to the franchise model, the steady construction of the market operation, so that Mandarin has been in all 11 provinces and cities nationwide shine. Based on the present and the future, Blue Flower will establish a sound research and analysis of information market demand, to achieve a high standard of product development and customer service, while creating high-quality staff team, to provide high-quality products and efficient services to enable Blue Flower to achieve a high degree of growth in all aspects, and thus contribute to the community.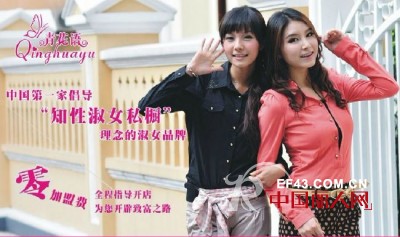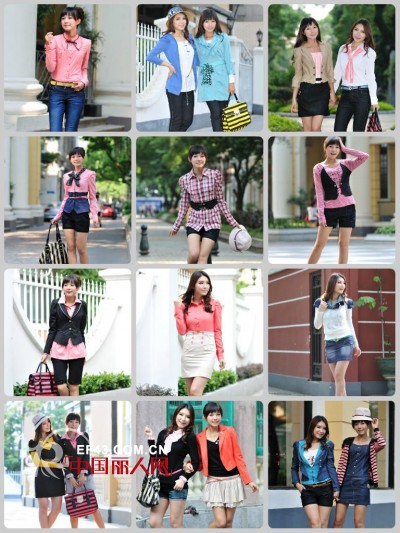 Brand Culture: In the face of 18-30-year-old all kinds of intellectual lady, with pure romantic and elegant fashion for the two major design theme. Create "never fade florid era", simple and elegant, soft and lively. Capture all kinds of popular elements, close to fashion. Comprehensive brand characteristics, reflecting the elegant temperament lady, create fashion charm.
So far, Shu women brand "Green Whisper" has been established in several provinces nationwide sales subsidiaries, of more than 200 stores, a blank area of the National Recruitment agents to join.
Blue and white language official website: http://
Taobao flagship store: dgqhy.taobao.com/
Join Hotline
Guangdong District: Hujingli
Director Luo
Foreign provinces: once handled
Longmen Industrial Park, Humen Town, Dongguan City, Guangdong Province on the 11th
Rayon Jersey,Soft Jersey Fabric,Single Jersey Fabric,Double Jersey Fabric
Shaoxing Qianhai Import and Export Co.,Ltd. , https://www.qhtextile.com