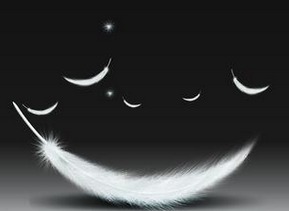 The continuation of the H7N9 bird flu epidemic seems to have led the whole down industry to "early winter" ahead of schedule: less than half the time, down costs doubled, and prices of down raw materials have risen sharply and fluctuate sharply in recent months, even to the price of the day The point.
According to the latest data released by the China Down Association, the national standard of 90% white duck down price in March was 350,000 to 360,000 yuan/ton, and by April 27, it had risen to 550,000 to 560,000 yuan/ton, an increase of more than 50%. . In the 113th Canton Fair, the prices of down-stock raw materials for participating companies have risen from the previous 300 yuan/kg to around 600 yuan/kg, almost doubled.
The reporter learned that down jackets listed in winter are generally produced from June to July, while April and May are the golden period for purchasing raw materials.
"If this situation continues, there will be no doubt that the price of down products will rise this winter." A number of industry sources told reporters that cashmere suppliers currently do not receive raw cashmere and are not willing to easily sell processed plush products. , And there are suppliers in the speculation of speculation, when the impact of bird flu is still difficult to say, is expected to down the price of raw materials will rise again.
In Xiaoshan, Zhejiang Province, which is dubbed as "the capital of feathers in China" and "the world's feather capital", the raw materials for the down industry chain also frequently rush: The previous acquisition of Jiangsu, Zhejiang, Zhejiang and Jiangxi Provinces was the place where the epidemic occurred, and the number of poultry breeding decreased. Down production dropped sharply, and many companies had to go to non-epidemic areas to purchase raw wool, such as the Northeast, Shandong and Guangdong provinces, but the market imbalance between supply and demand, making the down prices rise sharply, down raw materials are basically in a state of priceless market.
In fact, this round of raw material crisis poses more serious challenges to small and medium-sized down apparel manufacturers. In particular, last year's severe cold weather made down products sell well. Many manufacturers have significantly increased orders and put into production in advance in order to prevent "explosions" after out-of-stock, but bird flu has given the industry a shot.
Wu Zhilang, head of Hangzhou Sunflower Home Textiles Co., Ltd., said that down prices have risen by more than 50% and the prices are very unstable. The company is now in a dilemma: Orders signed before March will be subject to substantial losses, but they will not be completed. Orders will lose their long-established reputation and customer relationships. We are very cautious about new orders.
For down apparel manufacturers who are overly dependent on the survival of other brands for processing, the increase in down prices is undoubtedly aggravated by the fact that some companies have even been forced to purchase raw materials at high prices in order to complete orders for down jackets.
The person in charge of a down apparel OEM company in Wuxi reluctantly stated that "In order to continue to cooperate with buyers in the future, knowing that the more you do, the greater the loss, but also to bite the bullet and do it, but if it continues, the company will certainly face closure. ."
The person in charge gave the reporter an account: Now the price of high-quality down-filled raw materials is 700,000 yuan, and the contract signed at the beginning of the year was only about 400,000 yuan/ton. Even if we discuss with customers, we can only raise the price a little, it can only rise to about 500,000 yuan. This means that you have to lose 200,000 yuan per ton.
The industry generally believes that the increase in down purchase prices has never reached such a high level, and in response to the increase in the cost of these raw materials, brand owners either increase prices or sacrifice their own profits. "In fact, a 1,000 yuan down jacket, the original profit was tens of dollars, less than 100 yuan, if the profit is only twenty or thirty yuan to the point, most down products companies after the consumption of inventory will be difficult to unsustainable. "
"This year's price increase for down jackets is positive, but it is only a matter of magnitude." Some down apparel dealers revealed that not only have downs increased by 70%, but fur collars often used in down jackets have also risen in price. Reflected in retail, each down jacket may be expensive 200~300 yuan. "Now is the off-season domestic retail season. Many businesses' inventory is still before the Spring Festival. This batch of inventory is almost consumed. By the end of the summer sales season, down jacket prices are definitely another situation."
In addition to down materials, prices of many down finished products have also risen. It is understood that since Jiangsu and Zhejiang are the main producing areas for badminton main materials, since the outbreak of bird flu, the amount of live poultry has decreased, and raw materials such as goose feathers and duck feathers used in the manufacture of badminton have been difficult to collect. As a result, the prices of many badminton brands have risen.
"We must change the 'price advantage' to 'quality advantage', develop new brands, and develop new products based on new product development and upgrades." Some experts believe that even if the bird flu epidemic situation is controlled, China will have a pre-June period. It will be difficult to change the production of raw feathers in the market. It is a foregone conclusion that 1/3 of the production will be reduced in the whole year. To this end, related companies should further strengthen industry self-regulation to avoid vicious competition in the industry and blindly increase prices. At the same time, in most of the down-related companies, it is necessary to prevent the occurrence of illegal activities such as spurious, shoddy, or falsified cashmere.
Knitted Fabric, Cotton Knit Fabric,Printed knitted fabric,knitted t shirt fabric
Shaanxi Jiyun Textile Technology Co., Ltd , https://www.sxjytextile.com